Blessed Silver All Weather Bangle Set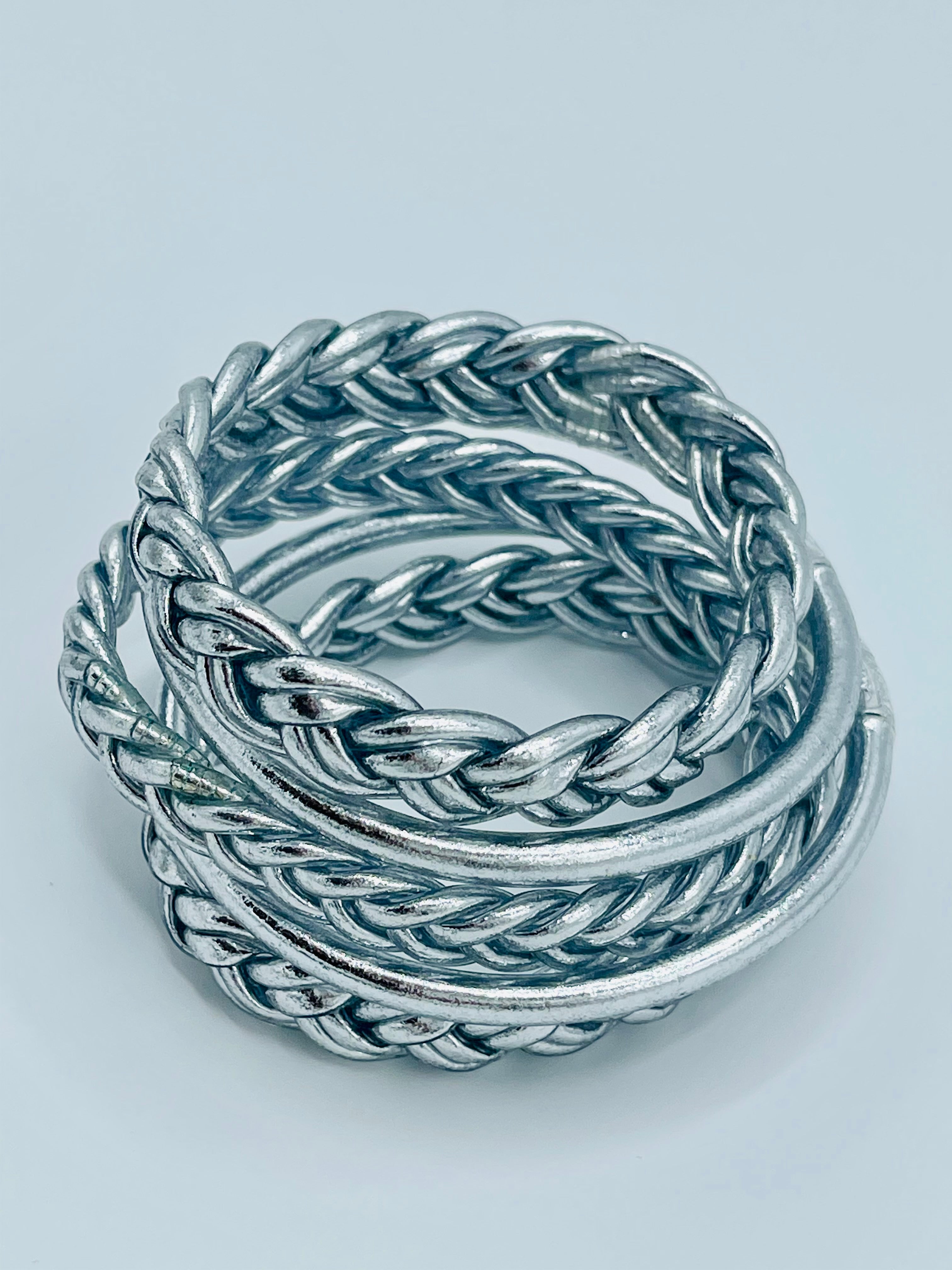 Designer: Ah Là Laà Lifestyle Boutique
Set includes 2 thick tube bangles and two large braid bangles and a small braid bangle.
Made of gold leaf suspended in flexible polyvinyl carbonate rings and sealed .

Meant to last forever. You can Wear them daily or to the beach, pool or for recreational sports. They are waterproof and soundless.