Patty YSL Button Necklace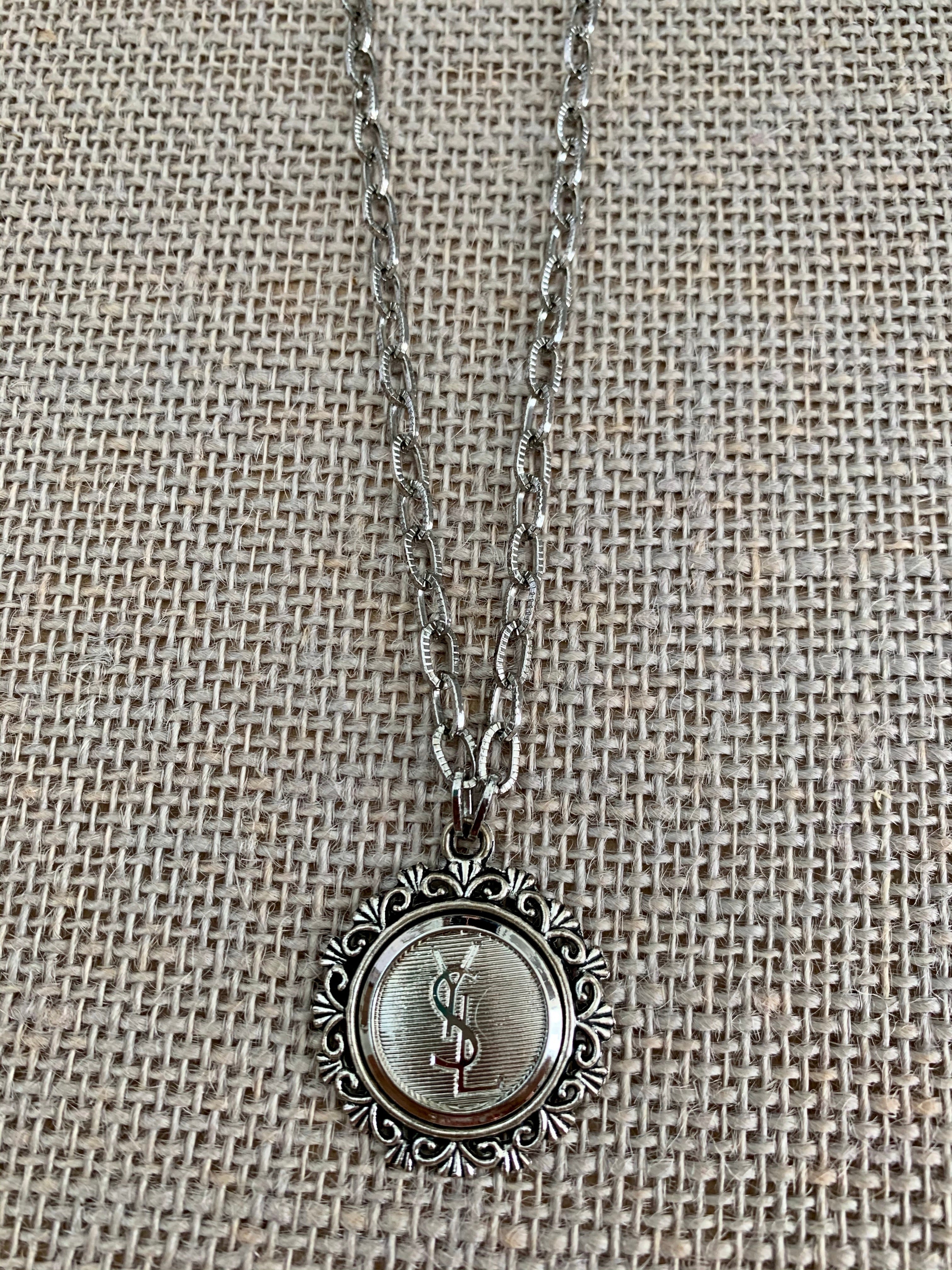 Designer: Ah Là Laà Lifestyle Boutique
Vintage Button (MI Collector)
1970's Chain (NY EState)
18" long / 1.5" Charm
All sales are final, as the designs are one-of-a-kind vintage creations.  
Pieces consist of all vintage elements and are 30-60 years old upon creation.  Many elements are plated metals which can tarnish if not cared for properly.  These vintage materials may fade over time and are sensitive to cosmetics, including perfumes and lotions.  Because of this, IJC cannot be responsible for loss of finish once a piece has been worn.  Additionally, It is best not to bathe, swim, or exercise in your vintage jewelry pieces so that you can enjoy them for many years.