Rainbow Wheat Hoodie Coverup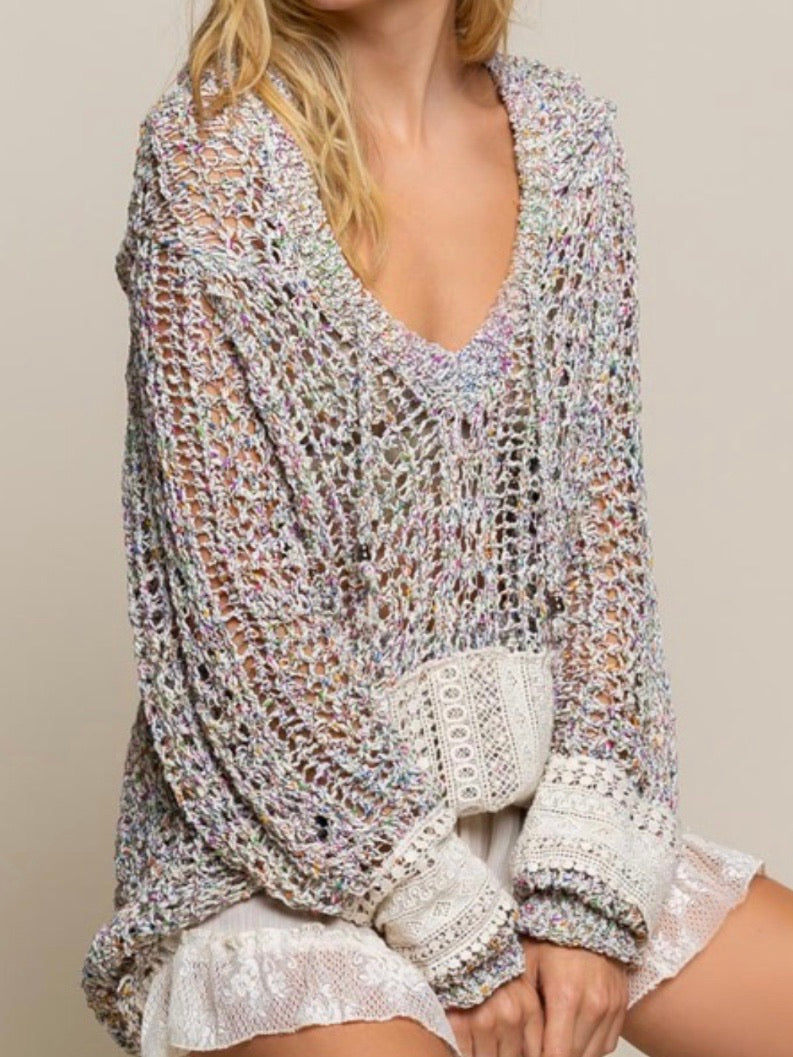 Designer: Ah Là Laà Lifestyle Boutique
Lightweight Sweater"

Designed with its dusty beachy tone sprinkle colorway of greyish base with dusty 
rainbow color spots/dots throughout the garment with its contrast beige color on
the kangaroo pouch pocket. 

Designed in a relaxed fit with hoodie and adjustable strap.

Finished with contrast crochet cotton lace fabrication on sleeve and kangaroo 
pouch pocket.