XL Neoprene Crossbody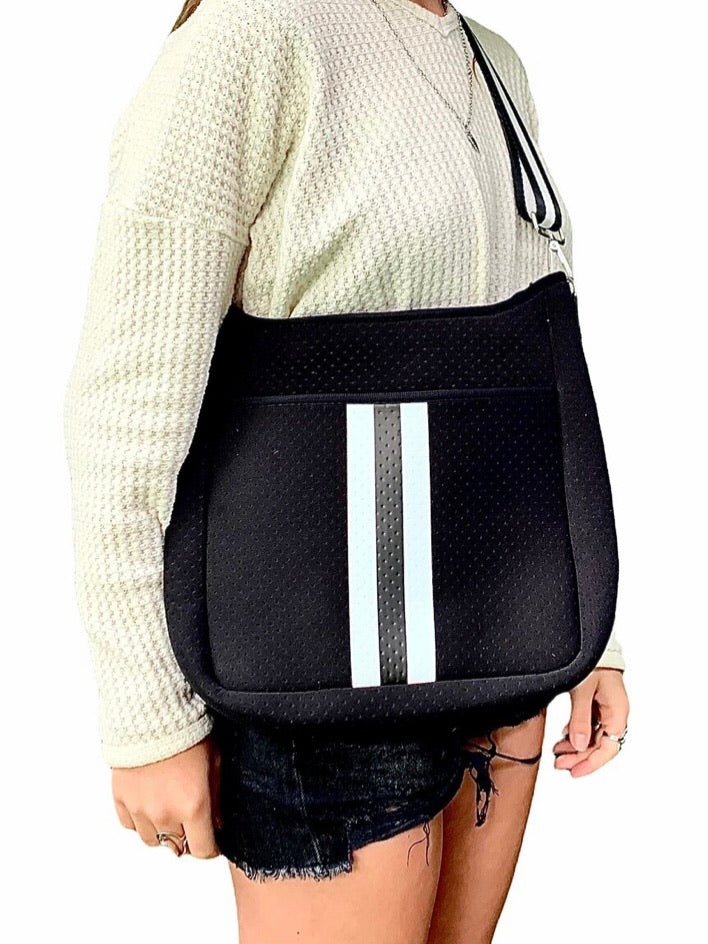 Designer: Ah Là Laà Lifestyle Boutique
Our large crossbody bag is made out of lightweight, durable, machine-washable Neoprene, making this the perfect day-to-day purse!
Removal, adjustable strap included.
Dimensions: 13" x 13"
Care Instructions:
Remove strap and hand wash or gentle/delicate machine cycle wash.

Spot clean the strap.

Stain remover (non-chlorine only) can be applied directly to stubborn marks.

Firmly blot the fabric but do not rub the fabric as it will create an area of wear and rinse thoroughly.

Do not dry-clean, tumble dry or iron

Do not soak the bags in water and/or detergent as it will damage the press snaps.